In part of an ongoing series we meet the team behind Climate Connect Aotearoa. Meet Cornell Tukiri our Senior Māori Advisor.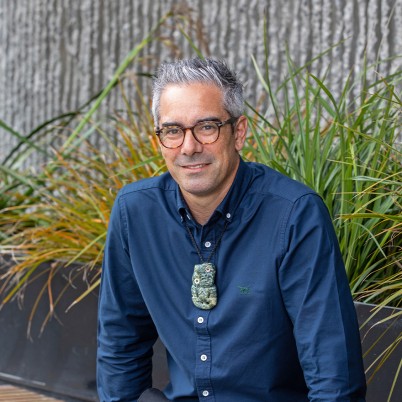 What's your role with Climate Connect Aotearoa?
As a Senior Māori Advisor to Climate Connect Aotearoa, my role is to ensure that  mana whenua, mataawaka, Māori representatives, entrepreneurs and organisations are leading and participating in the conversations around climate change and its mitigation. 
What action do you hope to inspire?
I see Climate Connect Aotearoa as a space where people doing innovative things around climate change can connect, develop and pilot their ideas.
My role has an internal and external focus. Internally, I'm ensuring Climate Connect Aotearoa has a te ao Māori lens cast over everything we do. We want to balance western science thinking with the expertise of mātauranga Māori to foster the collaboration and to address the climate challenges we're facing. 
Externally, I will be talking with Māori whānau, industry and council partners, entrepreneurs, businesses, community groups, leaders, as well as the hapū and iwi Māori of Tāmaki Makaurau Auckland. My job is to stay informed about what they're experiencing on the frontline, what their concerns are, what projects or initiatives they're working on. Then my job is to bring this knowledge back to the team sowe can offer support and connections to other like-minded people. 
What drives you?
Obviously, I can't speak for all Māori but for me, whakapapa and our tūpuna (ancestors) speak to how I see the world and the changing climate. Whakapapa enables us to look to the past to make decisions in the present for the future. As Māori, we introduce ourselves using pepeha and this connects us to not only other people we meet but to our mountains, rivers, oceans and land. We ground ourselves in our environment.
There's so much untapped value in mātauranga Māori, in our kōrero tuku iho, or stories, that have been passed down from generation to generation by our old people about how to care for and respect our environment. Mātauranga and kōrero tuku iho are valuable tools in understanding our climate as the climate of many generations ago was the world of our tūpuna here in Aotearoa. This is what needs elevating in this space.
What do you do when you're not working?
I like to hang out with my whānau and friends in my spare time. I'm learning te reo Māori, so I'm constantly listening to reo Māori podcasts, watching old clips and having kōrero with anyone who wants to speak Māori, my whānau included.