In part of an ongoing series, we meet the team behind Climate Connect Aotearoa. This week it's Briony Bennett: Energy Innovation Manager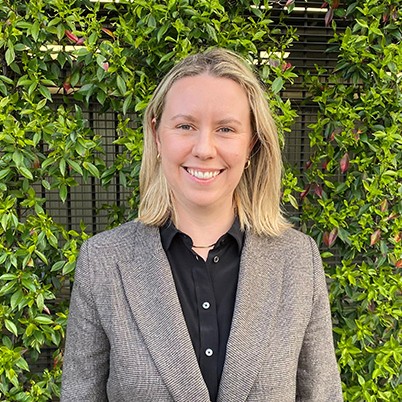 What's your role with Climate Connect Aotearoa?
I'm the Energy Innovation Manager at Ara Ake, New Zealand's future energy development centre. We are collaborating with Climate Connect Aotearoa to address challenges and bring solutions to the energy sector in Tāmaki Makaurau. This includes working as part of the Climate Connect Aotearoa team and leading the energy priority of the hub. 
What action do you hope to inspire? 
I hope to connect communities across Tāmaki Makaurau with Ara Ake's network and resources, so that together, with Climate Connect Aotearoa, we can address the energy and climate challenges that Aucklanders face in their daily lives. I hope that the transition to the low-emissions future will be community-oriented and demand-driven. 
What drives you? 
Like many millennials, the climate crisis is a source of great anxiety for me. After university, I wanted to work in the energy sector and help with the transition away from fossil fuels. In my early twenties, I went to Europe to get a Master's degree and worked in the renewable energy sector before coming home to Aotearoa to apply some of what I learned and make a contribution to our local energy transition. 
I value connecting with people and working with a great team. I find relief in working together towards a common goal. This helps me to feel grounded rather than overwhelmed by the climate crisis. 
I also want us to think differently about innovation. Innovation is often conflated with big technological shifts, but it can lie in finding new ways to do things or a way to do more with less. And, for me, if innovation does not serve both people and planet, then it's not really innovation.   
What are the challenges in your role? 
There's a lot of inertia in the current system, strong bias towards the status quo. It's built into our regulations and decision-making processes. The technology and expertise to decarbonise our energy system exists, but we need to overcome the political, economic and cultural barriers to enable change.  
What's more, the status quo does not serve everyone inclusively and fairly. I'd like to help give Aucklanders more say over how they use, save and generate energy. 
There's also a significant lack of diversity in the energy sector, and a shortage of skilled workers that is projected to grow. We need to make energy an attractive and accessible career for young people, women, Māori, Pasifika, migrants, the disabled and LGBTQIA+ communities, not just because it's the right thing, but because the way we did things in the past is no longer serving us. We need diversity of thought to innovate.  
What do you do when you're not working? 
I like to spend time away from screens and out enjoying Tāmaki Makaurau's beautiful beaches with my spouse Alex on the weekends. Or I'll be found in one of our city's many cafés, exceeding my daily caffeine limit. I'm also a huge yoga fan and head to as many classes as I can fit in each week.