In part of an ongoing series we meet the team behind Climate Connect Aotearoa. Meet Cat Kemp, our brand new Business Development Manager!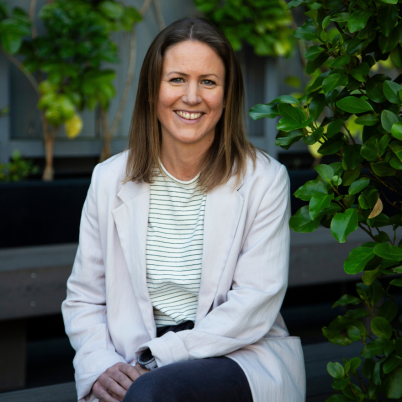 Cat! Tell us about your role at Climate Connect Aotearoa.
My role is to deliver on Climate Connect Aotearoa's priorities to ensure we meet Tāmaki Makaurau Auckland's climate goals through collaboration and partnerships. Our priorities aim to drive innovation as well as positive and equitable changes by bringing people and businesses together to share knowledge, develop solutions and help scale those solutions across Tāmaki Makaurau and Aotearoa. 

What's the action you hope to inspire?
I would like to help people to think beyond their own actions and to look at the implications and role of our systems in climate change. The systems that surround our way of life were set up under entirely different circumstances and our understanding of our impact on the world has advanced since then. We need to redesign and adapt our systems to ensure we act responsibly and understand and respect the planetary boundaries we live within.

What's driving you forward? 
I feel it's important for me to do what I can so that my children have a positive outlook and don't feel overwhelmed by what is happening here and globally. As a family we love spending time outside and exploring and having seen the impact that some extreme climate events has had on areas we have previously visited as a family it really makes me want to take notice and take action where I can.

And when you're not working?
I spend most of my time watching my children play sport, however, I do try get a few short runs in a week just for my own wellbeing. As a family, when we have a spare weekend we will most likely be heading for a beach or a long walk.